A few recent projects (2011-2012-2013)
See the rest on github
Voxel.js Editor
An in-browser code editor/game maker for Voxel.js
Link: http://creator.voxeljs.com/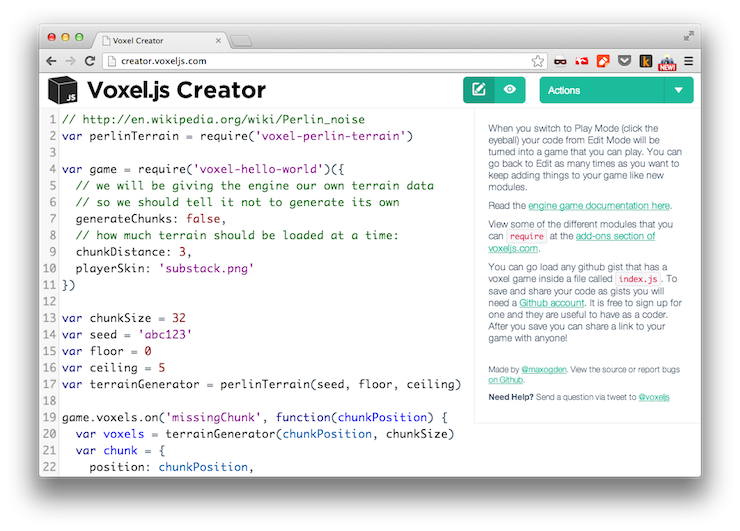 Voxel Critter Creator
A character designer for voxel.js games
Link: http://maxogden.github.com/voxel-painter/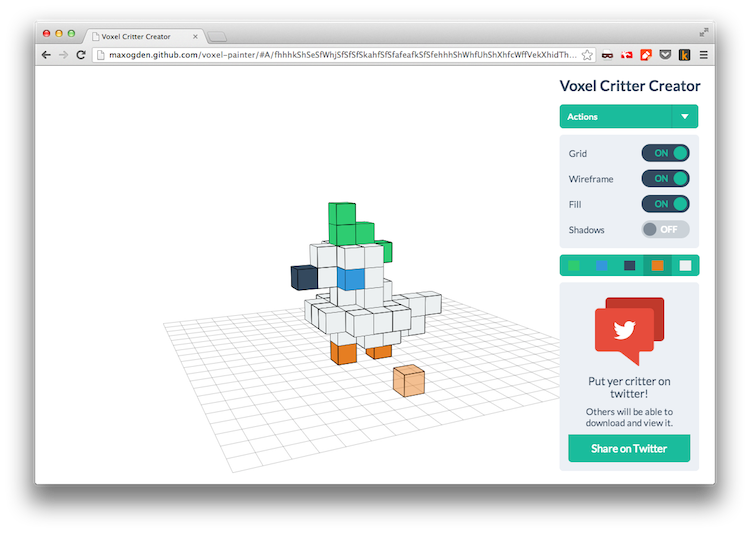 Voxel.js
A 3D HTML5 voxel game engine
Link: http://voxeljs.com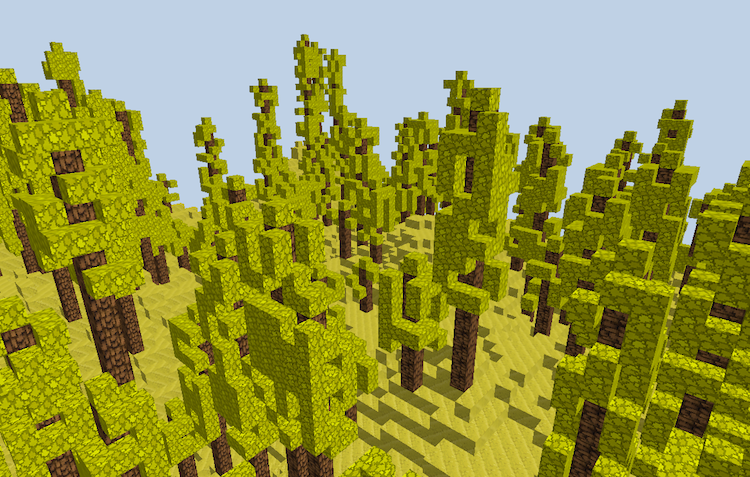 JavaScript for Cats
An introduction to the JavaScript programming language for absolute beginners.
Link: http://jsforcats.com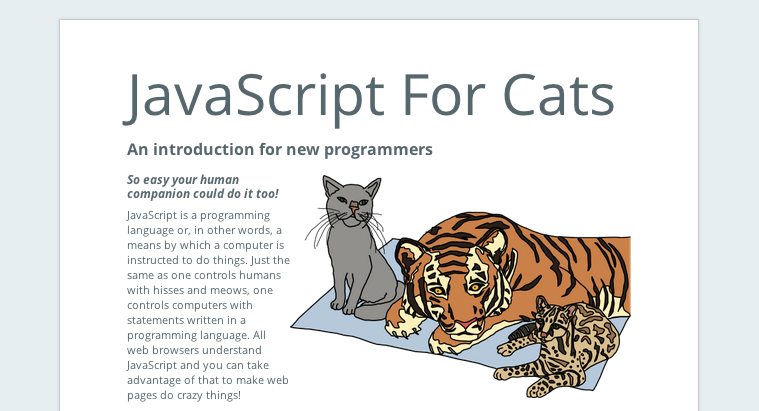 Gather
A mobile app designed to make it easier for you to go outside and get your friends to join you.
Link: http://gather.at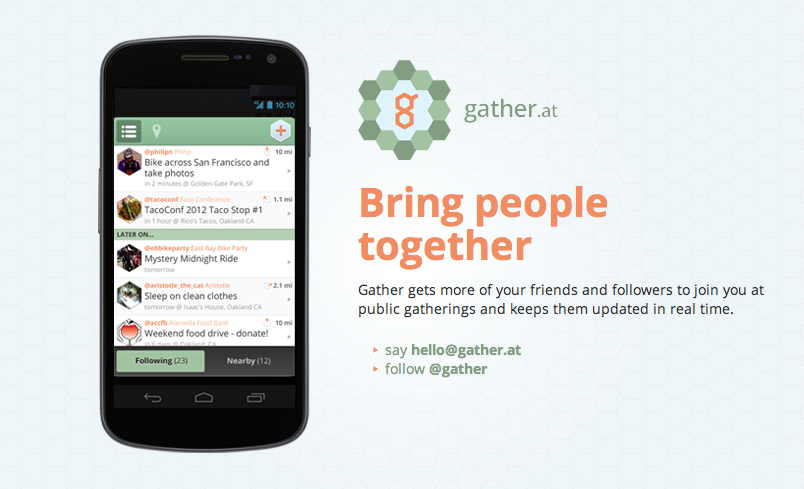 TacoConf
A conference dedicated to tacos and a celebration of the Mexican food culture in the Bay Area.
Link: http://tacoconf.com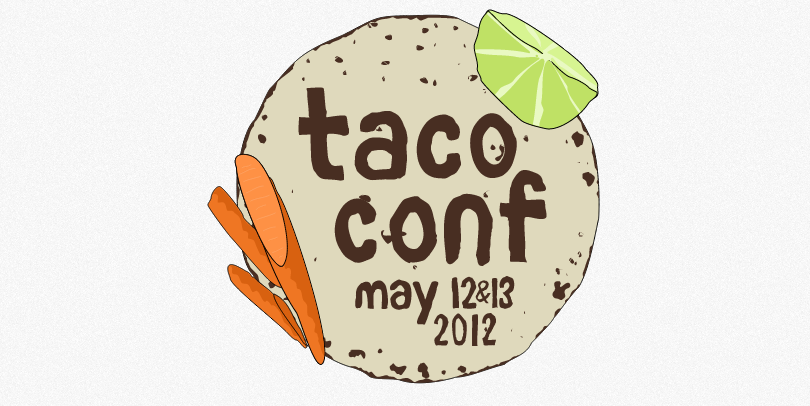 Open211.org
A wiki-like crowdsourcing platform for social services and social programs targeted at dense urban communities.
Link: Not up anymore, code is available on github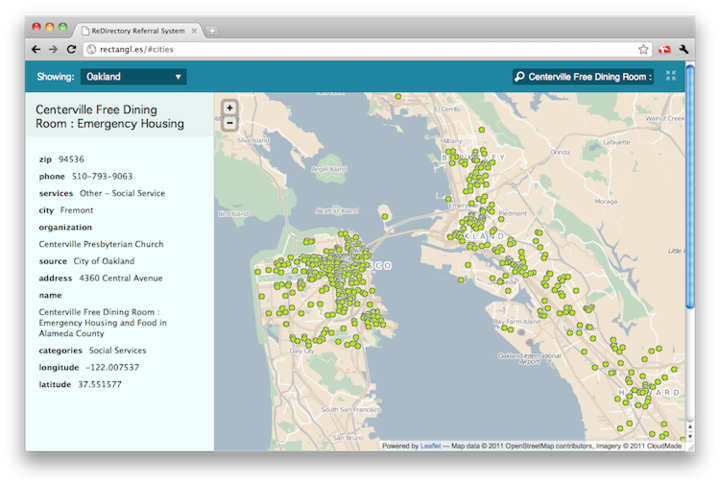 Recline
A partial port of Google Refine to Javascript/HTML5 as a CouchApp. Enables bulk data editing, importing and git-like distributed collaboration on datasets
Link: Project has been forked by the OKFN here: ReclineJS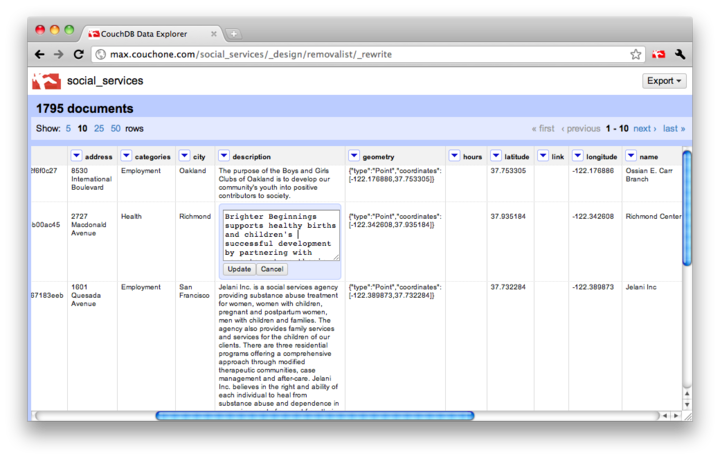 Monocles
A highly exploratory and experimental port of Diaspora to Javascript/HTML as a CouchApp. Allows for private peer to peer social networking through federated social web protocols.
Link: Not up anymore, source code available on Github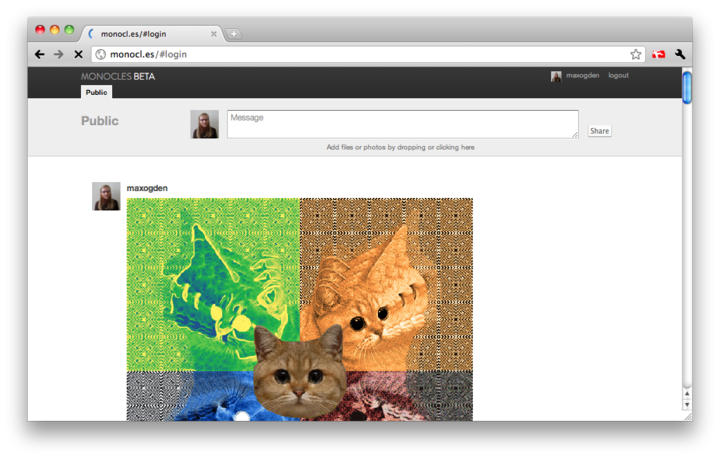 AED Mapper.com
A web UI for collecting locations of defibrillators so that they can be utilized by 911 response teams in emergency scenarios.
Link: http://aedmapper.com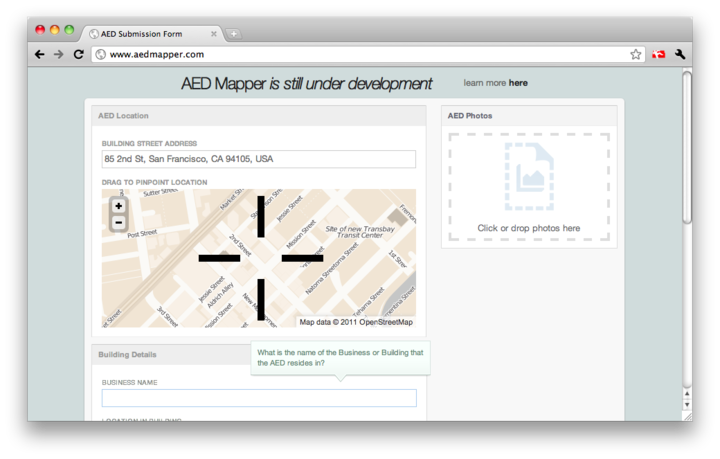 CouchDB Archive + Relaxed.tv
Two open source community oriented projects relating to the CouchDB project: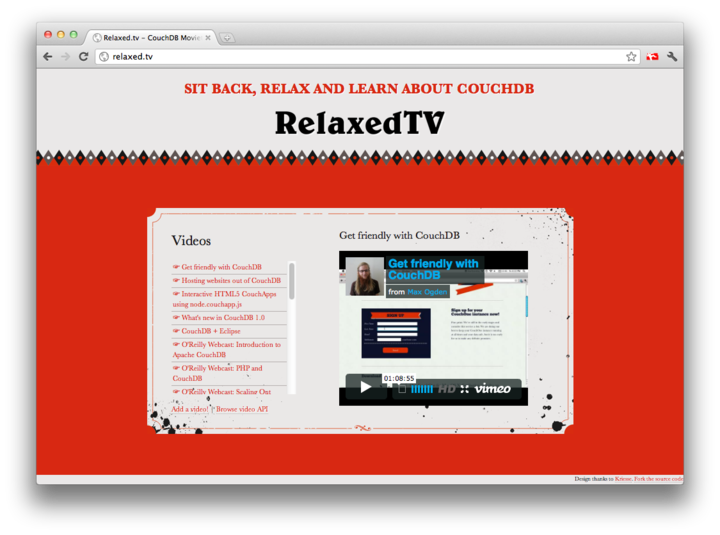 Relaxed.tv (http://relaxed.tv) is a video learning portal that crowdsources and aggregates tutorials and screencasts about CouchDB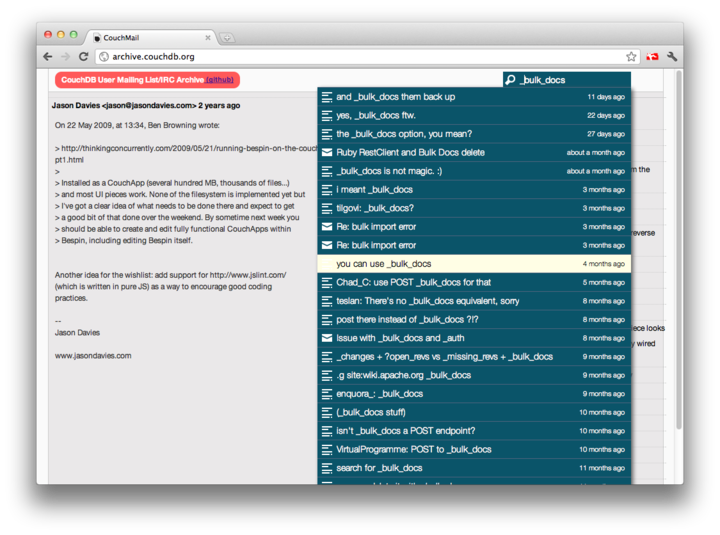 The Couch Archive (http://archive.couchdb.org) indexed mailing list and IRC conversations and makes them easily searchable for developers trying to learn or troubleshoot.